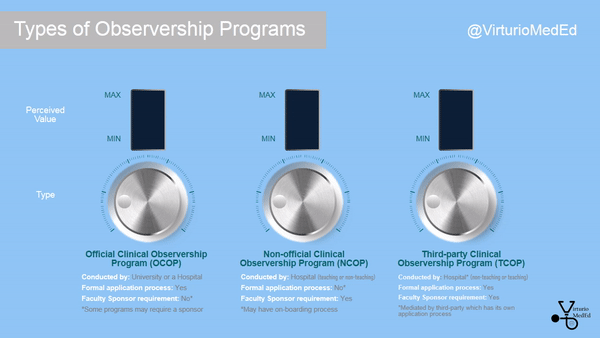 Some institutes have official programs facilitating the application and on-boarding of observers. Prospective observers have to apply to these programs after reviewing the eligibility criterias and application requirements. Such a program is referred to as Official Clinical Observership Program (OCOP).
On the other hand, Non-official Clinical Observership Program (NCOP) do not have a formal application process in place for the observerships and the observer have to find a faculty/staff sponsor.
The observership program offered by third parties is referred to as Third party Clinical Observership program (TCOP).